Los Angeles is a trendy city with new modern bars popping up all the time. But sometimes, you want to go to a bar that has some history behind it. Golden Gopher in downtown L.A. is like stepping into the past.
Established in 1905 (yes, you read that right), the Golden Gopher outlasted prohibition and fancy night clubs to become the one of the city's greatest "dive bars."  Not your average "dive" bar, Golden Gopher is a relic that has an austere, classic feel aided by the dim lighting. Here, you and your friends can enjoy quality cocktails while chilling on one of the bar's many black leather couches.  When you grow tired of your cozy confines, you can take the gang over to the pool table and kick some ass. There's also a hybrid table-top Ms. Pac Man/Galaga machine. This is a timeless venue that will never go out of style.
You're probably sold already, but it gets even better! Thanks to the liquor license issued way back in the aughts, Golden Gopher is permitted to sell beer from it's counter by the door.  This is an extreme rarity in Los Angeles and something you'll want to take advantage of.
HOOCH members have three awesome free featured cocktails to choose from. The Ginger Bread Cookie is made with Plantation rum, honey, and Chocolate Chili bitters from the venerated Miracle Mile Co.
The Old Fashioned (fitting for the establishment) is a solid preparation of the standard, using Old Crow bourbon and angostura bitters.  For those trying to keep it light and simple, there's the Bee's Knees with Seagram's gin, honey syrup, and lemon juice.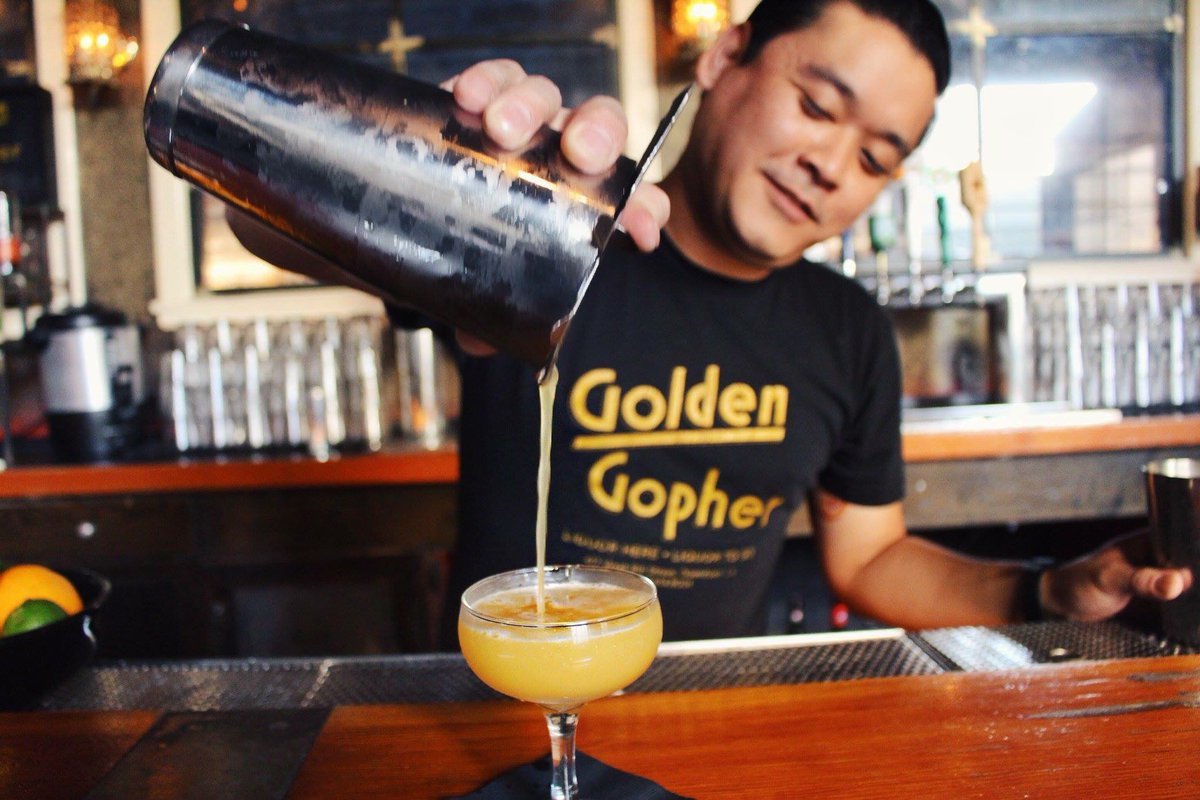 As you already know, you score any one of those drinks for free using the HOOCH app.  What could be more American than a complimentary cocktail to celebrate the repealing of the 18th amendment?
Golden Gopher (Downtown L.A.)
417 W 8th Street
Los Angeles, CA
90014